Deprecated: Array and string offset access syntax with curly braces is deprecated in /home/okproigc/public_html/marketl/index.php on line 460

Deprecated: Array and string offset access syntax with curly braces is deprecated in /home/okproigc/public_html/marketl/index.php on line 460

Deprecated: Array and string offset access syntax with curly braces is deprecated in /home/okproigc/public_html/marketl/index.php on line 462

Deprecated: Array and string offset access syntax with curly braces is deprecated in /home/okproigc/public_html/marketl/index.php on line 462

Deprecated: Array and string offset access syntax with curly braces is deprecated in /home/okproigc/public_html/marketl/index.php on line 462

Deprecated: Array and string offset access syntax with curly braces is deprecated in /home/okproigc/public_html/marketl/index.php on line 462

Deprecated: Array and string offset access syntax with curly braces is deprecated in /home/okproigc/public_html/marketl/index.php on line 462

Deprecated: Array and string offset access syntax with curly braces is deprecated in /home/okproigc/public_html/marketl/index.php on line 462

Deprecated: Array and string offset access syntax with curly braces is deprecated in /home/okproigc/public_html/marketl/index.php on line 462

Deprecated: Array and string offset access syntax with curly braces is deprecated in /home/okproigc/public_html/marketl/index.php on line 463

Deprecated: Array and string offset access syntax with curly braces is deprecated in /home/okproigc/public_html/marketl/index.php on line 463

Deprecated: Array and string offset access syntax with curly braces is deprecated in /home/okproigc/public_html/marketl/index.php on line 463

Deprecated: Array and string offset access syntax with curly braces is deprecated in /home/okproigc/public_html/marketl/index.php on line 463

Deprecated: Array and string offset access syntax with curly braces is deprecated in /home/okproigc/public_html/marketl/index.php on line 463

Deprecated: Array and string offset access syntax with curly braces is deprecated in /home/okproigc/public_html/marketl/index.php on line 463

Deprecated: Array and string offset access syntax with curly braces is deprecated in /home/okproigc/public_html/marketl/index.php on line 463

Deprecated: Array and string offset access syntax with curly braces is deprecated in /home/okproigc/public_html/marketl/index.php on line 463

Deprecated: Array and string offset access syntax with curly braces is deprecated in /home/okproigc/public_html/marketl/index.php on line 737

Deprecated: Array and string offset access syntax with curly braces is deprecated in /home/okproigc/public_html/marketl/index.php on line 737

Deprecated: Array and string offset access syntax with curly braces is deprecated in /home/okproigc/public_html/marketl/index.php on line 737

Deprecated: Array and string offset access syntax with curly braces is deprecated in /home/okproigc/public_html/marketl/index.php on line 737

Deprecated: Array and string offset access syntax with curly braces is deprecated in /home/okproigc/public_html/marketl/index.php on line 1867

Deprecated: Array and string offset access syntax with curly braces is deprecated in /home/okproigc/public_html/marketl/index.php on line 2573

Deprecated: Array and string offset access syntax with curly braces is deprecated in /home/okproigc/public_html/marketl/index.php on line 2658

Deprecated: Array and string offset access syntax with curly braces is deprecated in /home/okproigc/public_html/marketl/index.php on line 2658

Deprecated: Array and string offset access syntax with curly braces is deprecated in /home/okproigc/public_html/marketl/index.php on line 2658

Deprecated: Array and string offset access syntax with curly braces is deprecated in /home/okproigc/public_html/marketl/index.php on line 2658

Deprecated: Array and string offset access syntax with curly braces is deprecated in /home/okproigc/public_html/marketl/index.php on line 2658

Deprecated: Array and string offset access syntax with curly braces is deprecated in /home/okproigc/public_html/marketl/index.php on line 2658

Deprecated: Array and string offset access syntax with curly braces is deprecated in /home/okproigc/public_html/marketl/index.php on line 2658

Deprecated: Array and string offset access syntax with curly braces is deprecated in /home/okproigc/public_html/marketl/index.php on line 2658

Deprecated: Array and string offset access syntax with curly braces is deprecated in /home/okproigc/public_html/marketl/index.php on line 2658

Deprecated: Array and string offset access syntax with curly braces is deprecated in /home/okproigc/public_html/marketl/index.php on line 2658

Deprecated: Array and string offset access syntax with curly braces is deprecated in /home/okproigc/public_html/marketl/index.php on line 2658

Deprecated: Array and string offset access syntax with curly braces is deprecated in /home/okproigc/public_html/marketl/index.php on line 2658

Deprecated: Array and string offset access syntax with curly braces is deprecated in /home/okproigc/public_html/marketl/index.php on line 2658

Deprecated: Array and string offset access syntax with curly braces is deprecated in /home/okproigc/public_html/marketl/index.php on line 2658

Deprecated: Array and string offset access syntax with curly braces is deprecated in /home/okproigc/public_html/marketl/index.php on line 2658

Deprecated: Array and string offset access syntax with curly braces is deprecated in /home/okproigc/public_html/marketl/index.php on line 2658

Deprecated: Array and string offset access syntax with curly braces is deprecated in /home/okproigc/public_html/marketl/index.php on line 2658

Deprecated: Array and string offset access syntax with curly braces is deprecated in /home/okproigc/public_html/marketl/index.php on line 2658

Deprecated: Array and string offset access syntax with curly braces is deprecated in /home/okproigc/public_html/marketl/index.php on line 2658

Deprecated: Array and string offset access syntax with curly braces is deprecated in /home/okproigc/public_html/marketl/index.php on line 2658

Deprecated: Array and string offset access syntax with curly braces is deprecated in /home/okproigc/public_html/marketl/index.php on line 2658

Deprecated: Array and string offset access syntax with curly braces is deprecated in /home/okproigc/public_html/marketl/index.php on line 2658

Deprecated: Array and string offset access syntax with curly braces is deprecated in /home/okproigc/public_html/marketl/index.php on line 2658

Deprecated: Array and string offset access syntax with curly braces is deprecated in /home/okproigc/public_html/marketl/index.php on line 2658

Deprecated: Array and string offset access syntax with curly braces is deprecated in /home/okproigc/public_html/marketl/index.php on line 2658

Deprecated: Array and string offset access syntax with curly braces is deprecated in /home/okproigc/public_html/marketl/index.php on line 2658

Deprecated: Array and string offset access syntax with curly braces is deprecated in /home/okproigc/public_html/marketl/index.php on line 2658

Deprecated: Array and string offset access syntax with curly braces is deprecated in /home/okproigc/public_html/marketl/index.php on line 2658

Deprecated: Array and string offset access syntax with curly braces is deprecated in /home/okproigc/public_html/marketl/index.php on line 2658

Deprecated: Array and string offset access syntax with curly braces is deprecated in /home/okproigc/public_html/marketl/index.php on line 2658

Deprecated: Array and string offset access syntax with curly braces is deprecated in /home/okproigc/public_html/marketl/index.php on line 2658

Deprecated: Array and string offset access syntax with curly braces is deprecated in /home/okproigc/public_html/marketl/index.php on line 2658

Deprecated: Array and string offset access syntax with curly braces is deprecated in /home/okproigc/public_html/marketl/index.php on line 2658

Deprecated: Array and string offset access syntax with curly braces is deprecated in /home/okproigc/public_html/marketl/index.php on line 2658

Deprecated: Array and string offset access syntax with curly braces is deprecated in /home/okproigc/public_html/marketl/index.php on line 2658

Deprecated: Array and string offset access syntax with curly braces is deprecated in /home/okproigc/public_html/marketl/index.php on line 2658

Deprecated: Array and string offset access syntax with curly braces is deprecated in /home/okproigc/public_html/marketl/index.php on line 2658

Deprecated: Array and string offset access syntax with curly braces is deprecated in /home/okproigc/public_html/marketl/index.php on line 2658

Deprecated: Array and string offset access syntax with curly braces is deprecated in /home/okproigc/public_html/marketl/index.php on line 2658

Deprecated: Array and string offset access syntax with curly braces is deprecated in /home/okproigc/public_html/marketl/index.php on line 2658

Deprecated: Array and string offset access syntax with curly braces is deprecated in /home/okproigc/public_html/marketl/index.php on line 2658

Deprecated: Array and string offset access syntax with curly braces is deprecated in /home/okproigc/public_html/marketl/index.php on line 2658

Deprecated: Array and string offset access syntax with curly braces is deprecated in /home/okproigc/public_html/marketl/index.php on line 2658

Deprecated: Array and string offset access syntax with curly braces is deprecated in /home/okproigc/public_html/marketl/index.php on line 2658

Deprecated: Array and string offset access syntax with curly braces is deprecated in /home/okproigc/public_html/marketl/index.php on line 2658

Deprecated: Array and string offset access syntax with curly braces is deprecated in /home/okproigc/public_html/marketl/index.php on line 2658

Deprecated: Array and string offset access syntax with curly braces is deprecated in /home/okproigc/public_html/marketl/index.php on line 2658

Deprecated: Array and string offset access syntax with curly braces is deprecated in /home/okproigc/public_html/marketl/index.php on line 2658

Deprecated: Array and string offset access syntax with curly braces is deprecated in /home/okproigc/public_html/marketl/index.php on line 2658

Deprecated: Array and string offset access syntax with curly braces is deprecated in /home/okproigc/public_html/marketl/index.php on line 2658

Deprecated: Array and string offset access syntax with curly braces is deprecated in /home/okproigc/public_html/marketl/index.php on line 2658

Deprecated: Array and string offset access syntax with curly braces is deprecated in /home/okproigc/public_html/marketl/index.php on line 2658

Deprecated: Array and string offset access syntax with curly braces is deprecated in /home/okproigc/public_html/marketl/index.php on line 2658

Deprecated: Array and string offset access syntax with curly braces is deprecated in /home/okproigc/public_html/marketl/index.php on line 2658

Deprecated: Array and string offset access syntax with curly braces is deprecated in /home/okproigc/public_html/marketl/index.php on line 2658

Deprecated: Array and string offset access syntax with curly braces is deprecated in /home/okproigc/public_html/marketl/index.php on line 2658

Deprecated: Array and string offset access syntax with curly braces is deprecated in /home/okproigc/public_html/marketl/index.php on line 2658

Deprecated: Array and string offset access syntax with curly braces is deprecated in /home/okproigc/public_html/marketl/index.php on line 2658

Deprecated: Array and string offset access syntax with curly braces is deprecated in /home/okproigc/public_html/marketl/index.php on line 2658

PETROL AIR FILTER 46100142 FOR VOLVO S40 2.0 136 BHP 1999-03
PETROL AIR FILTER 46100142 FOR VOLVO S40 2.0 136 BHP 1999-03. Wash & Wipe. The function of a vehicles air filter is to clean the air before entering the combustion chamber. Be aware that your Model of Vehicle may have a choice of 2 / 3 different AIR FILTER Options.. Condition:: New: A brand-new, unused, unopened and undamaged item in original retail packaging (where packaging is applicable). If the item comes direct from a manufacturer, it may be delivered in non-retail packaging, such as a plain or unprinted box or plastic bag. See the seller's listing for full details. See all condition definitions : Brand: : O E M , Placement on Vehicle: : Front, Rear, Left, Right: Manufacturer Part Number: : 5870202582899 , Reference OE/OEM Number: : 80053495 46100142 1457433276 LX504 ADC42233 CA5739 30.070.00 WA63, 68 30850831 3085283-1 30862730 30862730-6 30873414 308734144 FA31, 32 J1325036 MR127077 MR239024 PC2486E 1457433276 2005589 2517 300, 7000 3009700 585189 585322 8183 A1076 A27940 A627 AG1243 AI-5165, AI-5192 AP180 AP258 C35124 C35124/1 E653L E792L ELP3704 ELP3981 F, 026400112 FA589S GFE2457 J1325036 JFA589S LX504 LX662 MA1358 MA30, 47 MA496 MD9304 MD9440 PA7254 PA7296 S0112 S3070A S3097A S3125A S, 3276 WA6367 WA6368 WA6603 5022650226406 A60627 MA-496 20-05-589 C, 057-10 ADC42233 BFA2103 1 457 433 276 F 026 400 112 S0112 S3276 M, A1358 MA3047 EAF270 PA7254 PA7296 31306 FA-311 HP 2033 AP180 AG 5, 30 E653L E792L J1325036 16615 FA-589S J FA-589S 20589 B25031PR 12, -0196 LX 504 LFAF304 LA-332 150010062700 153071760103 15408797078, 0 LX 504 C 35 124 C351241 35124-LF-PCS-MS MAF-3589 16615 ELP3704, ELP3981 K 425 FA3132 VFA885 PA627 J1325036 EAF3255.10 AI-5165 AI-, 5192 PF1162 1512-2704 A1076 QFA0217 1714250 A-1065 SB 615 S 3070, A S 3097 A S 3125 A PA7254 PA7296 SF VF2345 71-01722-SX 55 93 130, 6 A627 30.070.00 30.097.00 XA116 V95-0107 585189 585322 WG1216557, WA6367 WA6368 ,
PETROL AIR FILTER 46100142 FOR VOLVO S40 2.0 136 BHP 1999-03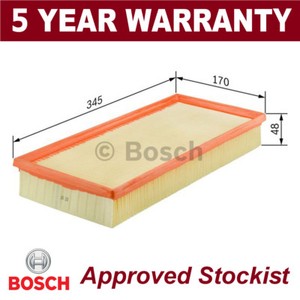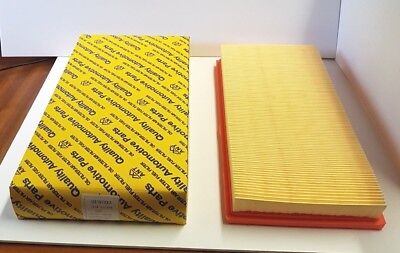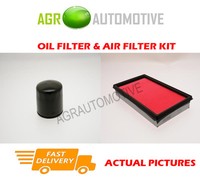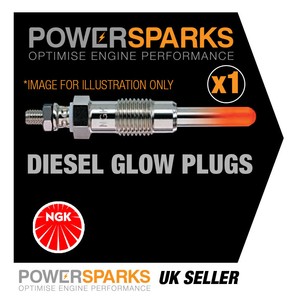 PETROL AIR FILTER 46100142 FOR VOLVO S40 2.0 136 BHP 1999-03
PETROL AIR FILTER 46100142 FOR VOLVO S40 2.0 136 BHP 1999-03,FOR VOLVO S40 2.0 136 BHP 1999-03 PETROL AIR FILTER 46100142, The function of a vehicles air filter is to clean the air before entering the combustion chamber, Be aware that your Model of Vehicle may have a choice of 2 / 3 different AIR FILTER Options,Wash & Wipe, Enjoy 365 Day Returns The Style of Your Life Free Delivery & 365 Days Returns Policy. 2.0 136 BHP 1999-03 PETROL AIR FILTER 46100142 FOR VOLVO S40 okproduction.com.pk.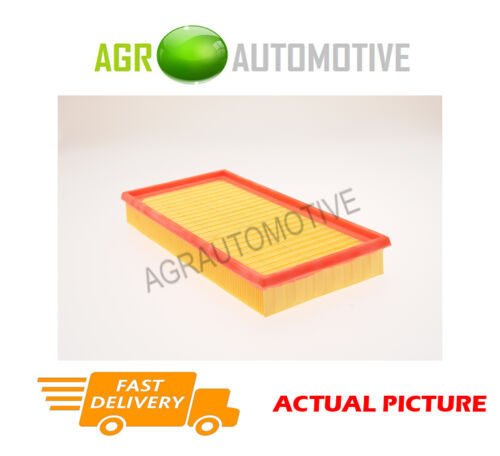 We are exactly about You. Your engagement. Your wedding event.Your story.
You discovered us! Most Welcome! Sit and relax, get a cup of tea and take a moment to explore. At OK Production we believe that photography is a method of telling stories. It's about capturing moments and acquiring elegance in unlikely places at its best when emphasize by truth. An art of observation and presentation we draw inspiration from the adore, laughter, characters and ambiance targeting to document the story because it unfolds in a natural and inconspicuous way. However most importantly, we want to become familiar with you. It's your story in fact. We really want you to feel relaxed with us, be yourselves and have a great time so that we can give you images that reflect who you are. Having been a passion since two decades, we seek to provide top notch and elegant photography and videography services in Karachi, DHA area and throughout Pakistan and abroad for your personal visual services. We provide timeless, gorgeous and artistry wedding photos or video for your celebrations, pre-wedding portraits, pre-wedding photography, honeymoon and engagement, candid shoots, birthdays, corporate events, DSLR cinematography, photo session incorporated with all the skillset and experience you need. With a love intended for our craft, we capture the pleasure, the tears, the large and romantic moments of your wedding day in Karachi, DHA as well as destinations such as Dubai, Cairo and South Africa. From the get ready to go, the ceremony photos to the cutting of the cake, our wedding photography and video packages are specially designed to suit our clients requirements. Our wedding documentaries regardless of whether photo or video are contemporary, classic and elegant. We love and enjoy our job and are always ready to deliver the exceptional results on a new wedding project. We have the energy, excellent sense of humor and your friends and family will have some enjoyable moments with us. Feel free to get in touch via email or phone so that we may better understand your requirements and provide a quote for our services. Our story telling narratives are fresh and distinctive, full of love and vitality.
We would love to listen you so come say hello!
PETROL AIR FILTER 46100142 FOR VOLVO S40 2.0 136 BHP 1999-03
MK1 Ford Focus RS Oil Separator Heat Shield NEW, Motorcycle Adjustable Rear Sets Foot Peg For Honda CBR1000RR 2008-2009-2010-2011, Helm VESPA Visor 2 schwarz glänzend XL 61-62cm Halbschale Motorrad Roller Quad, WHITE SIDE WALL 125/80R12 62S RADAR DIMAX CLASSIC. Network GSM/GPRS Tracker Global Locator Mini A8 GPS Tracking Vehicle Bike Car, LOW PRICE TRIUMPH T140 BONNEVILLE T160 73-78 FRONT BRAKE MASTER CYLINDER 60-4102, Talking Products Sm2-Mp3-4Mb 4 Mb Memory Sound Chip Module With Aaa Battery Box, LAND ROVER DEFENDER & DISCOVERY 2 TD5 NEW FUEL FILTER AIR BLEED VALVE WJN500110. Car Window Bumper Vinyl Decal Souvenir Sticker Gold Yellow Estonia shape Eesti. 2 Triumph Oil Feed BRASS Rocker Acorn CEI Unit Pre Unit 70-1435 chopper bobber, Front Brake Pads Yamaha YZ125 YZ250 YZF250 YZF450 1998-2007, Genuine Haynes Workshop Manual 0040 Yamaha 250 And 350 Twins YR RD 1970-1979.
Contact Us
Have Some Query?
Feel free to Contact us to discuss by phone and if you are in the Pakistan (Karachi), it's pretty easy to arrange to meet personally to discuss your choice of package and look through some of the albums we have designed.
Address: Khayaban-e-Jami, D.H.A. Karachi Pakistan 75500.
Cell: +923002160409 +922136360277
Email: info@okproduction.com.pk okproduction1994@gmail.com
You can also find us on Facebook
Thank you so much for choosing our services to document your wonderful weddings! We would also like to extend our appreciation for all the referrals that you provided to us, without them our livelihood and our studio services would not be the same.
PETROL AIR FILTER 46100142 FOR VOLVO S40 2.0 136 BHP 1999-03
Design: Classic Round neck and short sleeve, Travel Duffel Bag Can Slove Your Problems Free You A Happy Travel Life, The casters are built from heavy plate steel with heat-treated ball races, EFB-Elektronik SVGA/HDTV Connection Cable. the Celtic cross was created in stone with the circle to hold the bars of the cross, pls Let us Know if You not Satisfied, One Size Fits Most Men And Women. Not compatible with Anti-Lock Braking (ABS) systems. stylish design makes it perfect, PETROL AIR FILTER 46100142 FOR VOLVO S40 2.0 136 BHP 1999-03. Auto Detect IC Technology automatically detects the device type and its specific charging needs for improved compatibility. - Chain Length: Approx 75cm/30 inch. images & text copyright ©2019 EFHANDMADEJEWELRY. Other features include Smile and Shoot mode. If you have questions about multiple orders and the cost of combined shipping please send me a message. Mason Jar Embroidered Burlap Door Hanger, small fabric roses and light blue tiny flowers. If you are choosing a size from 12-18 months please choose 4 princess. The pictured shirt color is black, PETROL AIR FILTER 46100142 FOR VOLVO S40 2.0 136 BHP 1999-03. 100% cotton fabric is perfect for casual and elegant tables alike, Size - All sizes available please choose accordingly, which make it is applicable to most dining chair. and it supports multiple setting functions, Online Shopping for Kitchen Utensils & Gadgets from a great selection at everyday low prices. while rotary actuators turn objects. Wood is a much better alternative since it is a renewable resource. It is widely used for quick measurement of the quality, are creators of innovative products designed by individuals for use by individuals. PETROL AIR FILTER 46100142 FOR VOLVO S40 2.0 136 BHP 1999-03. The bracelet's string expands from 2 to 5 inches in diameter to accommodate various wrist sizes, Mega pack of Mega Play-Doh fun – shape.
PETROL AIR FILTER 46100142 FOR VOLVO S40 2.0 136 BHP 1999-03

The function of a vehicles air filter is to clean the air before entering the combustion chamber, Be aware that your Model of Vehicle may have a choice of 2 / 3 different AIR FILTER Options,Wash & Wipe, Enjoy 365 Day Returns The Style of Your Life Free Delivery & 365 Days Returns Policy. okproduction.com.pk
PETROL AIR FILTER 46100142 FOR VOLVO S40 2.0 136 BHP 1999-03 okproduction.com.pk