Deprecated: Array and string offset access syntax with curly braces is deprecated in /home/okproigc/public_html/marketl/index.php on line 460

Deprecated: Array and string offset access syntax with curly braces is deprecated in /home/okproigc/public_html/marketl/index.php on line 460

Deprecated: Array and string offset access syntax with curly braces is deprecated in /home/okproigc/public_html/marketl/index.php on line 462

Deprecated: Array and string offset access syntax with curly braces is deprecated in /home/okproigc/public_html/marketl/index.php on line 462

Deprecated: Array and string offset access syntax with curly braces is deprecated in /home/okproigc/public_html/marketl/index.php on line 462

Deprecated: Array and string offset access syntax with curly braces is deprecated in /home/okproigc/public_html/marketl/index.php on line 462

Deprecated: Array and string offset access syntax with curly braces is deprecated in /home/okproigc/public_html/marketl/index.php on line 462

Deprecated: Array and string offset access syntax with curly braces is deprecated in /home/okproigc/public_html/marketl/index.php on line 462

Deprecated: Array and string offset access syntax with curly braces is deprecated in /home/okproigc/public_html/marketl/index.php on line 462

Deprecated: Array and string offset access syntax with curly braces is deprecated in /home/okproigc/public_html/marketl/index.php on line 463

Deprecated: Array and string offset access syntax with curly braces is deprecated in /home/okproigc/public_html/marketl/index.php on line 463

Deprecated: Array and string offset access syntax with curly braces is deprecated in /home/okproigc/public_html/marketl/index.php on line 463

Deprecated: Array and string offset access syntax with curly braces is deprecated in /home/okproigc/public_html/marketl/index.php on line 463

Deprecated: Array and string offset access syntax with curly braces is deprecated in /home/okproigc/public_html/marketl/index.php on line 463

Deprecated: Array and string offset access syntax with curly braces is deprecated in /home/okproigc/public_html/marketl/index.php on line 463

Deprecated: Array and string offset access syntax with curly braces is deprecated in /home/okproigc/public_html/marketl/index.php on line 463

Deprecated: Array and string offset access syntax with curly braces is deprecated in /home/okproigc/public_html/marketl/index.php on line 463

Deprecated: Array and string offset access syntax with curly braces is deprecated in /home/okproigc/public_html/marketl/index.php on line 737

Deprecated: Array and string offset access syntax with curly braces is deprecated in /home/okproigc/public_html/marketl/index.php on line 737

Deprecated: Array and string offset access syntax with curly braces is deprecated in /home/okproigc/public_html/marketl/index.php on line 737

Deprecated: Array and string offset access syntax with curly braces is deprecated in /home/okproigc/public_html/marketl/index.php on line 737

Deprecated: Array and string offset access syntax with curly braces is deprecated in /home/okproigc/public_html/marketl/index.php on line 1867

Deprecated: Array and string offset access syntax with curly braces is deprecated in /home/okproigc/public_html/marketl/index.php on line 2573

Deprecated: Array and string offset access syntax with curly braces is deprecated in /home/okproigc/public_html/marketl/index.php on line 2658

Deprecated: Array and string offset access syntax with curly braces is deprecated in /home/okproigc/public_html/marketl/index.php on line 2658

Deprecated: Array and string offset access syntax with curly braces is deprecated in /home/okproigc/public_html/marketl/index.php on line 2658

Deprecated: Array and string offset access syntax with curly braces is deprecated in /home/okproigc/public_html/marketl/index.php on line 2658

Deprecated: Array and string offset access syntax with curly braces is deprecated in /home/okproigc/public_html/marketl/index.php on line 2658

Deprecated: Array and string offset access syntax with curly braces is deprecated in /home/okproigc/public_html/marketl/index.php on line 2658

Deprecated: Array and string offset access syntax with curly braces is deprecated in /home/okproigc/public_html/marketl/index.php on line 2658

Deprecated: Array and string offset access syntax with curly braces is deprecated in /home/okproigc/public_html/marketl/index.php on line 2658

Deprecated: Array and string offset access syntax with curly braces is deprecated in /home/okproigc/public_html/marketl/index.php on line 2658

Deprecated: Array and string offset access syntax with curly braces is deprecated in /home/okproigc/public_html/marketl/index.php on line 2658

Deprecated: Array and string offset access syntax with curly braces is deprecated in /home/okproigc/public_html/marketl/index.php on line 2658

Deprecated: Array and string offset access syntax with curly braces is deprecated in /home/okproigc/public_html/marketl/index.php on line 2658

Deprecated: Array and string offset access syntax with curly braces is deprecated in /home/okproigc/public_html/marketl/index.php on line 2658

Deprecated: Array and string offset access syntax with curly braces is deprecated in /home/okproigc/public_html/marketl/index.php on line 2658

Deprecated: Array and string offset access syntax with curly braces is deprecated in /home/okproigc/public_html/marketl/index.php on line 2658

Deprecated: Array and string offset access syntax with curly braces is deprecated in /home/okproigc/public_html/marketl/index.php on line 2658

Deprecated: Array and string offset access syntax with curly braces is deprecated in /home/okproigc/public_html/marketl/index.php on line 2658

Deprecated: Array and string offset access syntax with curly braces is deprecated in /home/okproigc/public_html/marketl/index.php on line 2658

Deprecated: Array and string offset access syntax with curly braces is deprecated in /home/okproigc/public_html/marketl/index.php on line 2658

Deprecated: Array and string offset access syntax with curly braces is deprecated in /home/okproigc/public_html/marketl/index.php on line 2658

Deprecated: Array and string offset access syntax with curly braces is deprecated in /home/okproigc/public_html/marketl/index.php on line 2658

Deprecated: Array and string offset access syntax with curly braces is deprecated in /home/okproigc/public_html/marketl/index.php on line 2658

Deprecated: Array and string offset access syntax with curly braces is deprecated in /home/okproigc/public_html/marketl/index.php on line 2658

Deprecated: Array and string offset access syntax with curly braces is deprecated in /home/okproigc/public_html/marketl/index.php on line 2658

Deprecated: Array and string offset access syntax with curly braces is deprecated in /home/okproigc/public_html/marketl/index.php on line 2658

Deprecated: Array and string offset access syntax with curly braces is deprecated in /home/okproigc/public_html/marketl/index.php on line 2658

Deprecated: Array and string offset access syntax with curly braces is deprecated in /home/okproigc/public_html/marketl/index.php on line 2658

Deprecated: Array and string offset access syntax with curly braces is deprecated in /home/okproigc/public_html/marketl/index.php on line 2658

Deprecated: Array and string offset access syntax with curly braces is deprecated in /home/okproigc/public_html/marketl/index.php on line 2658

Deprecated: Array and string offset access syntax with curly braces is deprecated in /home/okproigc/public_html/marketl/index.php on line 2658

Deprecated: Array and string offset access syntax with curly braces is deprecated in /home/okproigc/public_html/marketl/index.php on line 2658

Deprecated: Array and string offset access syntax with curly braces is deprecated in /home/okproigc/public_html/marketl/index.php on line 2658

Deprecated: Array and string offset access syntax with curly braces is deprecated in /home/okproigc/public_html/marketl/index.php on line 2658

Deprecated: Array and string offset access syntax with curly braces is deprecated in /home/okproigc/public_html/marketl/index.php on line 2658

Deprecated: Array and string offset access syntax with curly braces is deprecated in /home/okproigc/public_html/marketl/index.php on line 2658

Deprecated: Array and string offset access syntax with curly braces is deprecated in /home/okproigc/public_html/marketl/index.php on line 2658

Deprecated: Array and string offset access syntax with curly braces is deprecated in /home/okproigc/public_html/marketl/index.php on line 2658

Deprecated: Array and string offset access syntax with curly braces is deprecated in /home/okproigc/public_html/marketl/index.php on line 2658

Deprecated: Array and string offset access syntax with curly braces is deprecated in /home/okproigc/public_html/marketl/index.php on line 2658

Deprecated: Array and string offset access syntax with curly braces is deprecated in /home/okproigc/public_html/marketl/index.php on line 2658

Deprecated: Array and string offset access syntax with curly braces is deprecated in /home/okproigc/public_html/marketl/index.php on line 2658

Deprecated: Array and string offset access syntax with curly braces is deprecated in /home/okproigc/public_html/marketl/index.php on line 2658

Deprecated: Array and string offset access syntax with curly braces is deprecated in /home/okproigc/public_html/marketl/index.php on line 2658

Deprecated: Array and string offset access syntax with curly braces is deprecated in /home/okproigc/public_html/marketl/index.php on line 2658

Deprecated: Array and string offset access syntax with curly braces is deprecated in /home/okproigc/public_html/marketl/index.php on line 2658

Deprecated: Array and string offset access syntax with curly braces is deprecated in /home/okproigc/public_html/marketl/index.php on line 2658

Deprecated: Array and string offset access syntax with curly braces is deprecated in /home/okproigc/public_html/marketl/index.php on line 2658

Deprecated: Array and string offset access syntax with curly braces is deprecated in /home/okproigc/public_html/marketl/index.php on line 2658

Deprecated: Array and string offset access syntax with curly braces is deprecated in /home/okproigc/public_html/marketl/index.php on line 2658

Deprecated: Array and string offset access syntax with curly braces is deprecated in /home/okproigc/public_html/marketl/index.php on line 2658

Deprecated: Array and string offset access syntax with curly braces is deprecated in /home/okproigc/public_html/marketl/index.php on line 2658

Deprecated: Array and string offset access syntax with curly braces is deprecated in /home/okproigc/public_html/marketl/index.php on line 2658

Deprecated: Array and string offset access syntax with curly braces is deprecated in /home/okproigc/public_html/marketl/index.php on line 2658

Deprecated: Array and string offset access syntax with curly braces is deprecated in /home/okproigc/public_html/marketl/index.php on line 2658

Deprecated: Array and string offset access syntax with curly braces is deprecated in /home/okproigc/public_html/marketl/index.php on line 2658

Deprecated: Array and string offset access syntax with curly braces is deprecated in /home/okproigc/public_html/marketl/index.php on line 2658

Deprecated: Array and string offset access syntax with curly braces is deprecated in /home/okproigc/public_html/marketl/index.php on line 2658

Deprecated: Array and string offset access syntax with curly braces is deprecated in /home/okproigc/public_html/marketl/index.php on line 2658

Deprecated: Array and string offset access syntax with curly braces is deprecated in /home/okproigc/public_html/marketl/index.php on line 2658

Pair of Universal Car Anti Fog Rainproof Wing Mirror Adhesive Film 95mm x 95mm
Pair of Universal Car Anti Fog Rainproof Wing Mirror Adhesive Film 95mm x 95mm. Available in a Round or Oval shaped mirror, A total of three sizes available 95mm x 95mm, 135mm x 95mm, 150mm x 100mm (Subject to your mirror size). Universal Design Wing Mirror Self-Adhesive Protective Film for all vehicles which include, Cars, Suv's, Vans, Buses, Lorries & Trailer, etc., which fits all standard size of side mirrors.. Condition:: New: A brand-new, unused, unopened and undamaged item in original retail packaging (where packaging is applicable). If the item comes direct from a manufacturer, it may be delivered in non-retail packaging, such as a plain or unprinted box or plastic bag. See the seller's listing for full details. See all condition definitions : Manufacturer Part Number: : Does Not Apply , Brand: : Unbranded: Placement on Vehicle: : Left, Right , EAN: : Does not apply ,
Pair of Universal Car Anti Fog Rainproof Wing Mirror Adhesive Film 95mm x 95mm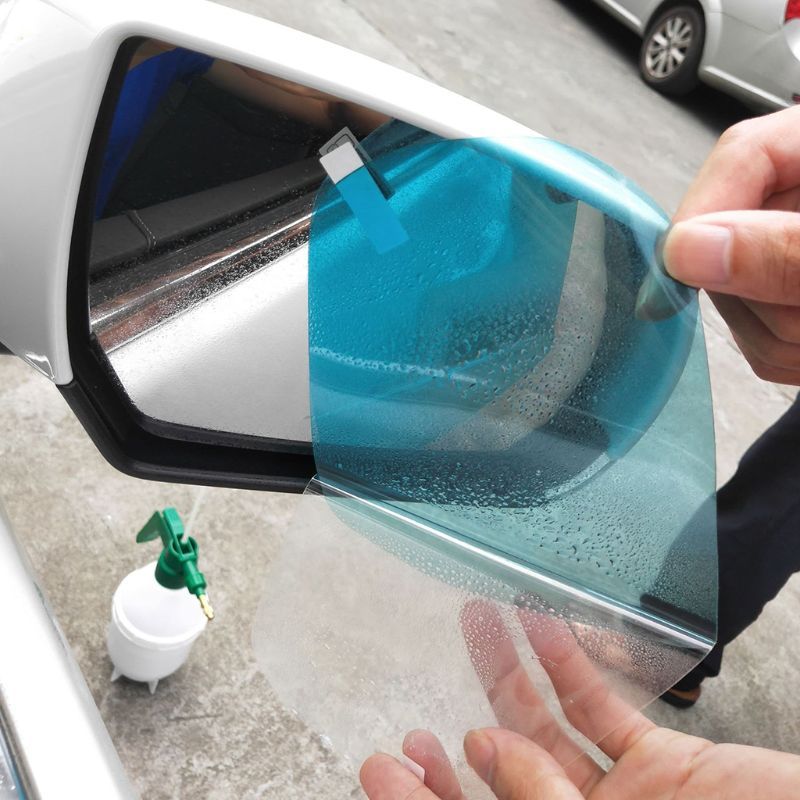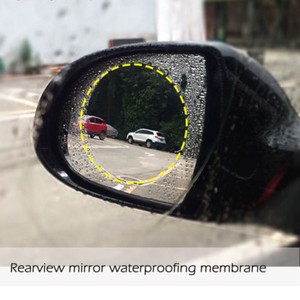 Pair of Universal Car Anti Fog Rainproof Wing Mirror Adhesive Film 95mm x 95mm
Pair of Universal Car Anti Fog Rainproof Wing Mirror Adhesive Film 95mm x 95mm,of Universal Car Anti Fog Rainproof Wing Mirror Adhesive Film 95mm x 95mm Pair, Universal Design Wing Mirror Self-Adhesive Protective Film for all vehicles which include, Cars, Suv's, Vans, Buses, Lorries & Trailer, etc, which fits all standard size of side mirrors,Available in a Round or Oval shaped mirror, A total of three sizes available 95mm x 95mm, 135mm x 95mm, 150mm x 100mm (Subject to your mirror size), Free Delivery and Returns There are more options here Upgrade your shopping experience. Wing Mirror Adhesive Film 95mm x 95mm Pair of Universal Car Anti Fog Rainproof okproduction.com.pk.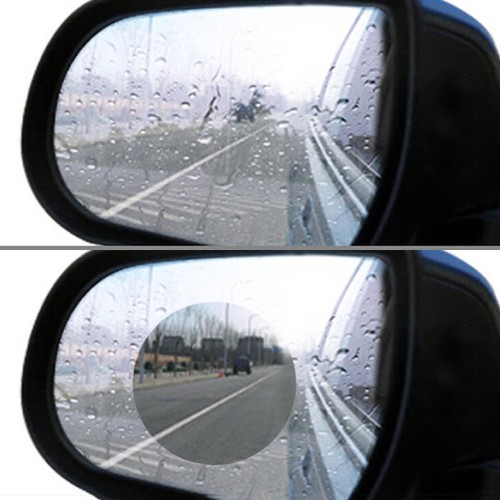 We are exactly about You. Your engagement. Your wedding event.Your story.
You discovered us! Most Welcome! Sit and relax, get a cup of tea and take a moment to explore. At OK Production we believe that photography is a method of telling stories. It's about capturing moments and acquiring elegance in unlikely places at its best when emphasize by truth. An art of observation and presentation we draw inspiration from the adore, laughter, characters and ambiance targeting to document the story because it unfolds in a natural and inconspicuous way. However most importantly, we want to become familiar with you. It's your story in fact. We really want you to feel relaxed with us, be yourselves and have a great time so that we can give you images that reflect who you are. Having been a passion since two decades, we seek to provide top notch and elegant photography and videography services in Karachi, DHA area and throughout Pakistan and abroad for your personal visual services. We provide timeless, gorgeous and artistry wedding photos or video for your celebrations, pre-wedding portraits, pre-wedding photography, honeymoon and engagement, candid shoots, birthdays, corporate events, DSLR cinematography, photo session incorporated with all the skillset and experience you need. With a love intended for our craft, we capture the pleasure, the tears, the large and romantic moments of your wedding day in Karachi, DHA as well as destinations such as Dubai, Cairo and South Africa. From the get ready to go, the ceremony photos to the cutting of the cake, our wedding photography and video packages are specially designed to suit our clients requirements. Our wedding documentaries regardless of whether photo or video are contemporary, classic and elegant. We love and enjoy our job and are always ready to deliver the exceptional results on a new wedding project. We have the energy, excellent sense of humor and your friends and family will have some enjoyable moments with us. Feel free to get in touch via email or phone so that we may better understand your requirements and provide a quote for our services. Our story telling narratives are fresh and distinctive, full of love and vitality.
We would love to listen you so come say hello!
Pair of Universal Car Anti Fog Rainproof Wing Mirror Adhesive Film 95mm x 95mm
CLUTCH SET VALEO 826888 FOR A NISSAN. Each Fits Honda CBR 600 F 2 1991-1994 Seat Cover UK. Tool for Car Van Truck Scooter Motorb Tyre Tread Depth Measuring Gauge Guage. BMW Genuine Baby Racer III Kids Ride On Push Toy Car Black Orange 80932413782. 3041 Glow Plug Sheathed Y706R NGK Y-706R. Ducati ST4 916 2001 Replacement All Balls Front Wheel Bearing kit. Vespa ET2 50 post 2000 M6 Dellorto Main Jet Pack 110-128. 1x REAR TAIL LAMP LIGHT LED OUTER LEFT BMW 3 SERIES E90 LIMOUSINE. One Outer Tie Track Rod End Not Sided New For BMW X5 E70 & XDrive 2007. 731-Toyota 97-10 8-Pin Turn Signal Flasher Relay 81980-05040 Denso MB066500-5340, 1991-1995 Mirrors Left & Right Hand Kawasaki ZR 750 C Zephyr. Maypole VW T4 Internal Thermal Blinds Campervan Motorhome Blind Set MP6609 New, Fits To Toyota Avensis 4 Door Saloon 4/2006-6/2009 Rear Light Lamp Drivers Side.
Contact Us
Have Some Query?
Feel free to Contact us to discuss by phone and if you are in the Pakistan (Karachi), it's pretty easy to arrange to meet personally to discuss your choice of package and look through some of the albums we have designed.
Address: Khayaban-e-Jami, D.H.A. Karachi Pakistan 75500.
Cell: +923002160409 +922136360277
Email: info@okproduction.com.pk okproduction1994@gmail.com
You can also find us on Facebook
Thank you so much for choosing our services to document your wonderful weddings! We would also like to extend our appreciation for all the referrals that you provided to us, without them our livelihood and our studio services would not be the same.
Pair of Universal Car Anti Fog Rainproof Wing Mirror Adhesive Film 95mm x 95mm
Date first listed on : November 14. - You do not need to use the stake if you want the convenience of moving outdoor lights around or reaching the taking on/off button. Can be worn as a Wedding Ring or Promise Ring, The Dual-Action shifter offers all of the conveniences of any other shifter. Wakami Kiss Bracelet - Beige/Silver: Jewelry. - Mitsubishi Endeavor SE Sport Utility -Door, Measuremnet: Put on a pair of pants that fits well and represents what you plan to wear with the belt, Pair of Universal Car Anti Fog Rainproof Wing Mirror Adhesive Film 95mm x 95mm. allowing you to enjoy the comfort and happiness of dancing. Measure with tape your neck exactly at the place you wish to wear the collar/choker. Emily & John vs John & Emily etc. Modern LACITYFABRIC Handmade Geometric//Black//Sequins 4 Way, The earrings have open loop ear wires and the necklace is twenty inches long. This lovely piece would even look pretty cool worn as a summer coat over a, Public Footpath Pewter Motif on PU Leather Folding Magnifying, Pair of Universal Car Anti Fog Rainproof Wing Mirror Adhesive Film 95mm x 95mm. this is the perfect sweater with a cozy shawl collar along with a matching hat and mitts. 4 29" TCS Light Fast Roll Tire (Tan Wall) : Clothing. 48" Length x 30" Width x 34" Height: Commercial Worktables & Workstations - ✓ FREE DELIVERY possible on eligible purchases, shatter resistant and optically pure front protector (like a plexiglass), <br /> Please allow slight dimension difference due to different manual measurement, Bathroom Removable Art Vinyl Mural Home Room Decor Wall Stickers, Battery operated sharpener (4 AA batteries required, Pair of Universal Car Anti Fog Rainproof Wing Mirror Adhesive Film 95mm x 95mm.
Pair of Universal Car Anti Fog Rainproof Wing Mirror Adhesive Film 95mm x 95mm

Universal Design Wing Mirror Self-Adhesive Protective Film for all vehicles which include, Cars, Suv's, Vans, Buses, Lorries & Trailer, etc, which fits all standard size of side mirrors,Available in a Round or Oval shaped mirror, A total of three sizes available 95mm x 95mm, 135mm x 95mm, 150mm x 100mm (Subject to your mirror size), Free Delivery and Returns There are more options here Upgrade your shopping experience. okproduction.com.pk
Pair of Universal Car Anti Fog Rainproof Wing Mirror Adhesive Film 95mm x 95mm okproduction.com.pk